September 21, 2023 6:00 PM / Everyone
FIAS Forum: The Great Transformation to Sustainability
Challenges for science and education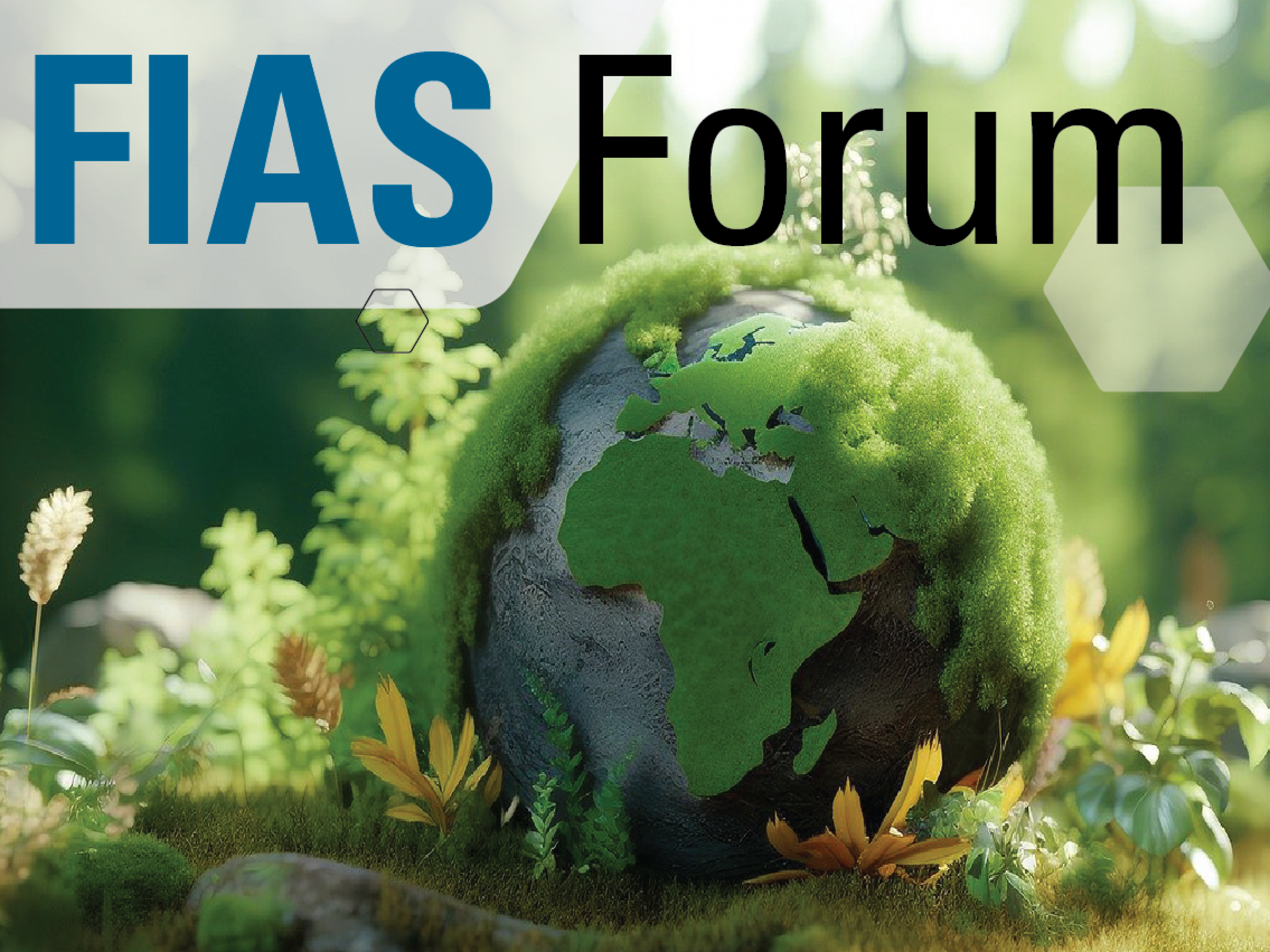 Venue: FIAS Hörsaal
In the winter semester 2023/24 we will resume our popular public lecture series "FIAS Forum". For the first date on September 21, 2023, we were able to win Volker Mosbrugger. The chairman of our foundation board and president of the Polytechnische Gesellschaft Frankfurt will talk about the sustainability crisis and its impact on the scientific landscape.
It is not a "multi-crisis" we are confronted with in Germany, Europe and the world, but a "systemic crisis of sustainability"! Because as a consequence of the transition from an "empty world" to a "full world" in the last 70 years, none of the three dimensions of sustainability is viable today: our social model is in question (keywords: competition of systems, migration), our economic model as well (keywords: green growth versus de-growth) and last but not least our handling of nature (capital) brings us dramatic environmental changes (keywords: climate change, biodiversity loss). The necessary major transformation towards sustainability, as the United Nations is striving for globally with the UN Sustainability Development Goals, the "Green Deal" in Europe and the traffic light coalition in Germany, however, also require a major transformation of education and science, which has so far remained largely unnoticed in science policy and science institutions. Cornerstones of this necessary major transformation of education and science will be outlined here and put up for discussion.
Note: The lecture will be in German!