March 1, 2021 1:00 PM / Everyone
Marine biodiversity advances in a digital era
by Hanieh Saeedi, Senckenberg Research Institute and Natural History Museum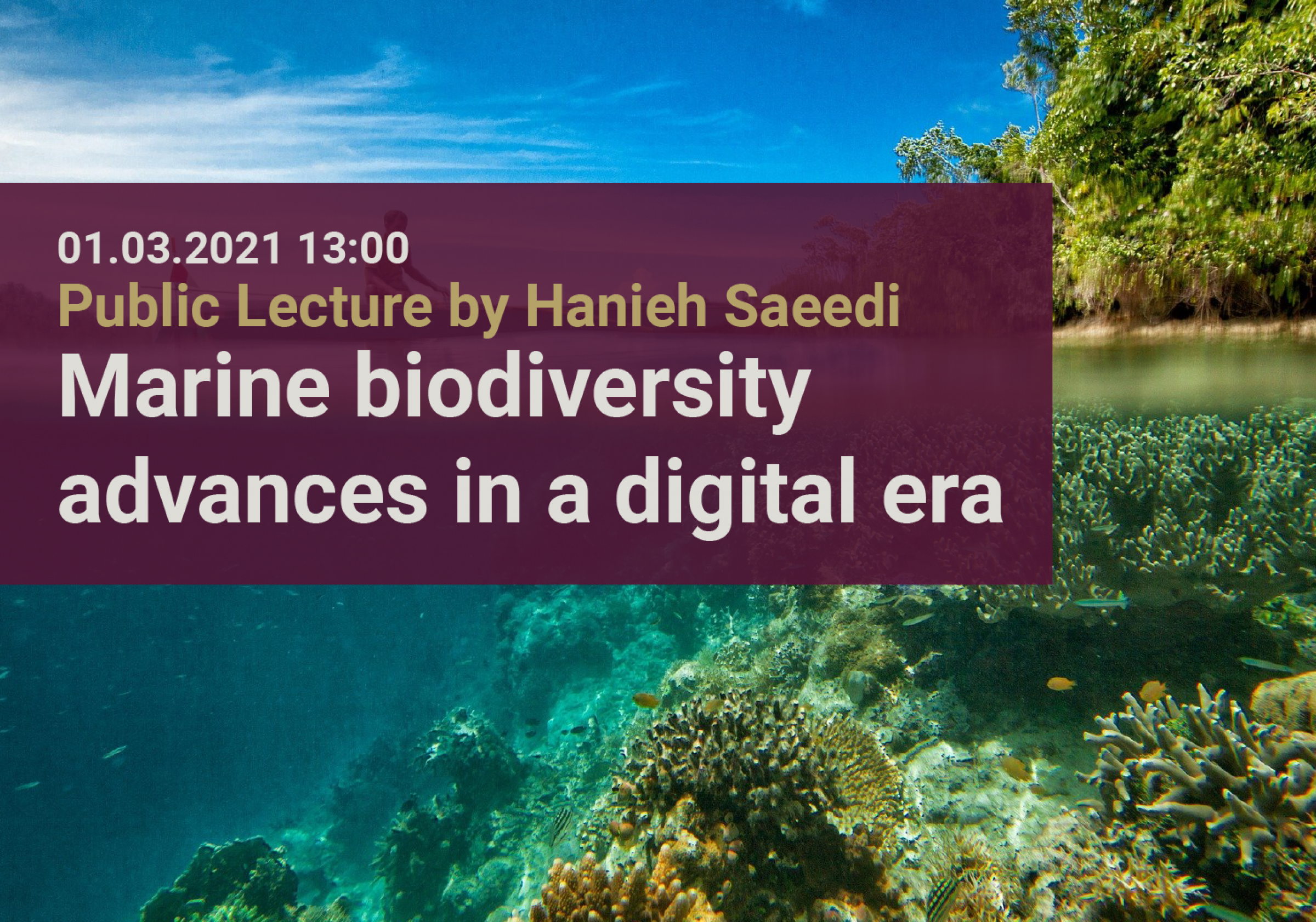 Venue: online
After a general introduction on how to define normativity, we survey different accounts on the relationship between normative and non-normative properties and the use of our language. In the second part of our talk, we focus on the concept of biodiversity as a case study involving conservation biology techniques and social sciences.
The Speaker
Hanieh Saeedi is interested in understanding the driving factors (ecological and evolutionary process) which shape the biodiversity patterns and biogeography in marine species (shallow and deep sea) using big data and in addition in predicting how these biodiversity patterns and species distribution ranges will shift under future climate change. She is also the OBIS (Ocean Biogeographic Information System) deep-sea node data manager in UNESCO, specialised in managing big datasets, biodiversity data standards, and quality control tasks. To carry out her research, she uses different skillsets and apply different methods and techniques such as taxonomy (morphology and molecular), phylogeny, biogeography, big-data management, biodiversity informatics, macroecology, and species distribution modeling and ecological modeling.
At the moment, she leads projects in digitisation of museum collections, biogeography, biodiversity informatics using big-data at the regional (e.g. NW Pacific) and global scales. She also works for science-policy intergovernmental bodies such as IPBES (Intergovernmental Science-Policy Platform on Biodiversity and Ecosystem Services) to provide fundamental information for biodiversity assessment reports in a response to policy makers to better understand the global status of biodiversity in the World Oceans and consequently to establish more efficient strategic management plans to maintain the Ocean Biodiversity.
The Lecture Series:
In the line of the Giersch – Summer School & International Conference on "Theoretical and Experimental Quantitative Cell Biology". Interested people from all over the world are invited to join the series of public lectures live broadcasted from the 22. of February to the 4th of March 2021. Designated experts give insights in their research work and visions on future developments. The public lectures are part of the Giersch Summer School & Conference funded by the Giersch Foundation and FIAS and the scientific networks LOEWE DynaMem, LOEWE CMMS, 'Xidian-FIAS Joint Research Center' (XF-JRC), the Rhein-Main Universities, and the graduate program GRADE – IQbio.