ATTENTION: The event will be postponed due to the coronavirus. A new date will be announced shortly.
About
The scientific networks DynaMem, CMMS, 'Xidian-FIAS Joint Research Center' (XF-JRC), the Rhein-Main Universities, and the graduate program GRADE – iQbio are pleased to offer an international summer school on theoretical and experimental quantitative Cell Biology.
The summer school consists of a 3 day conference with leading scientists in the field followed by a practical part completed by theory lectures in the other 3 days.
The aims of our Giersch – Summer school & International Conference are:
We aim to foster exchange between experimental and theoretical research by creating a platform for networking
We aim to present cutting edge science in the afore mentioned research field
We aim to present cutting edge methods from the experimental and theoretical field of multiscale biology
Scientific Task
A simultaneous quantitative recording of different, partially complementary properties on different scales of a biological system enables the conception of mathematical and computer based models for their description and, out of it derived, their knowledge based experimental or therapeutically manipulation. Multi-scale and multi-physics models of biological systems facilitate an experimentally provable and distinct formulation of the properties of biological processes and allow a hypothesis-driven optimization of following experiments.
Scientific Background
Participation
Fellowships
30 fellowships covering accommodation, travel, and participation costs will be awarded to those PhD and master students providing the most convincing application.
The organization of the conference and summer school will carry all costs for travel (economy), accommodation, and all meals. Only the travel costs have to be paid in advance. Reimbursement will be made by bank transfer. Other costs like the hotel room will be paid by the organizers directly. Once you've been accepted we will send you more details about the reimbursements.

Application
To apply for the summer school please send your CV, a motivation letter (max. 1 page), the filled in application form as PDF until the 20th of February to:
Bernd Märtens, Phone: +49 (0)69/798-49418,
email: b.maertens_at_em.uni-frankfurt.de,
Address: Johann-Wolfgang-Goethe University Frankfurt/Main, Max-von-Laue-Str. 9, 60348 Frankfurt am Main, Germany
application form
Program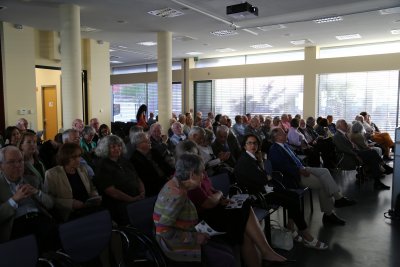 The conference focuses on the main topics: Quantitative Cell Biology; Theoretical Biology; AI in Biology & Medicine. Which are presented by more than 30 international speakers. The keynote lectures are held by Werner Kühlbrandt, MPI Biophysics Frankfurt and Martin Meier-Schellersheim NIH, USA. On the subpage you can find a list of all confirmed speakers.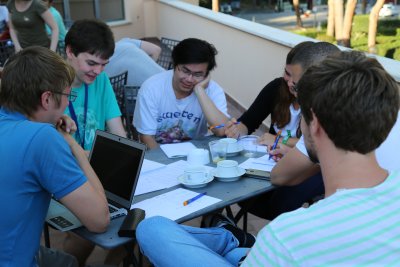 ​The summer school is separated into multiple main topics, Thematically lectures and integrative practices with two parallel groups of 30 participants each in the morning and the afternoon are followed by a master/PhD conference with joined groups. Speakers from private companies complete each day with an open lecture. ​For a detailed Information regarding the schools topics, please check this page.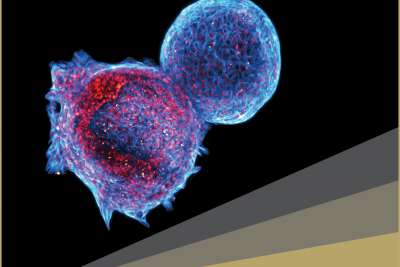 For more detailed information, please check out our preliminary program.